Precious Metals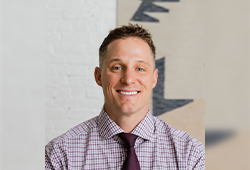 Through your gifts, Nick discovered an advertisement on the web for the Amazing Facts Bible Study Guides and signed up. Every day after work, he rushed home to study more about what the Bible has to say about the future. The truths he learned changed his life, and soon he was connected with a church where he was eventually baptized.
Recently, Nick met up with a representative from Amazing Facts. As he learned about estate planning gifts and legacy giving, Nick asked the representative if people ever gifted anything out of the ordinary. One thing mentioned was precious metal collections, which made an unconscious impression on his mind.
A few weeks later, a series of circumstances inspired Nick to pray, "Lord, how can I get radical with You?" Instantly, he says, his gold and silver collection came to mind. Over the past decade, Nick had been collecting precious metals as a kind of insurance in case of a worldwide financial collapse. Now he faced a dilemma.
Immediately, the conversation with the Amazing Facts representative came to mind so he asked, "Lord, if you want me to give up my gold and silver, You have to show me beyond a doubt from Your Word." Then he went to bed.
Early the next morning, he woke up with a verse repeating in his mind, "Who can endure the day of His coming? And who can stand when He appears? For He is like a refiner's fire and like launderers' soap. He will sit as a refiner and a purifier of silver; He will purify the sons of Levi, and purge them as gold and silver, that they may offer to the Lord an offering in righteousness" (Malachi 3:2, 3).
Nick was convicted, so he stepped out in faith and contacted Amazing Facts to donate his collection of gold and silver coins. Now he wants others to get radical with God, to take Him at His Word, to trust completely on His promises and not in the fleeting securities of gold and silver.
You may be surprised to learn, like Nick was, how a gift through your will, trust, or retirement account can benefit you and your family today through tax advantages-while ensuring that God's truth will be broadcast around the world through Amazing Facts for years and years to come.
It is easy and convenient to leave a gift to Amazing Facts through your will or trust. Request our Free Estate Planning Guide or call the Amazing Facts Planned Giving team at 800-436-2695.
Nick concludes, "Amazing Facts has made a tremendous impact in my life, and I couldn't think of a better organization to choose for making this kind of sacrificial gift."
Click here to listen to Nick's testimony.